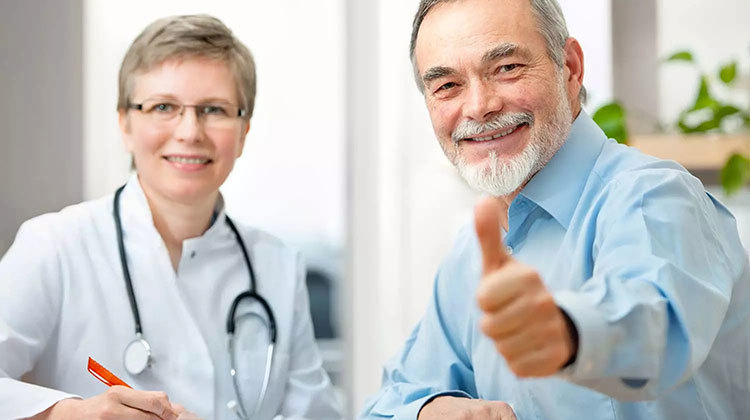 Oncology Marketing Trends to Look for in 2021
Medical groups across the industry are looking to stay ahead of the curve, navigating these challenging times under stay-at-home orders and the worldwide coronavirus health crisis -- and it's no different for those dedicated to the battle against cancer.
But the future of oncology in 2021 doesn't necessarily have to be a repeat of 2020.
Impacts of the Covid-19 Pandemic Must be Overcome
The pandemic has a direct and profound effect on oncology. Due to Covid-19 there has been a precipitous drop in cancer screening, testing, and diagnosis. This decrease means that diagnoses may not occur until later stages, potentially limiting treatment options and survival rates.
And oncology needs haven't decreased. In fact, the global cancer/tumor profiling market is expected to balloon to just under $14 billion by 2025, up from over $8 billion in 2020 -- a compound annual growth rate of almost 11%.
With the increasing incidence of cancer worldwide and the success of tumor profiling via biomarkers, more people than ever need the care and services of oncology practices and oncologists.
While no one would suggest that the novel coronavirus is good for oncology, the battle against Covid-19 is expected to propel cancer research forward, helping to identify new methodologies for cancer diagnosis and treatment in the coming years. Furthermore, funding initiatives and certain technological advancements will help oncology practices do more for their patients while, paradoxically, spending less time with them.
Effective Communication Is Essential
It's difficult to compete with a dominant voice. While the world is focused on Covid-19, the challenge for oncology marketing is to gain mindshare and communicate effectively with cancer patients.
Cancer treatment centers and medical groups that offer oncology care must effectively and convincingly communicate with prospective patients that: (i) early detection is crucial, and (ii) it's safe to come in for screening and treatment.
Patient Experience Matters Even More
Patients should gain peace of mind by seeing best practices in place to protect them from Covid-19 exposure: enhanced sanitation protocols, physical distancing, and the wearing of masks.
Patients and prospective patients should receive prompt responses to communications. It should be easy to schedule an appointment, and there should be little or no wait time at appointments.
Most importantly, patients should have positive interactions with office staff, the oncologist, and MAs throughout their journey with the practice.
Brand Strength Could Help You or Hinder You
Oncology marketing in 2021 will be a challenge. But with the right team in place, and the right marketing strategy, you can capitalize on the brand that you've already earned and motivate people with risk factors to overcome their fears of Coronavirus and to seek out screening and treatment. By working with experienced oncology marketing professionals, you'll be able to do that, and it will improve the outlook for your practice.
---
For more oncology marketing tips, look to the oncology marketing consultants at the full service marketing agency Simple Business Solutions. Contact us to get started.