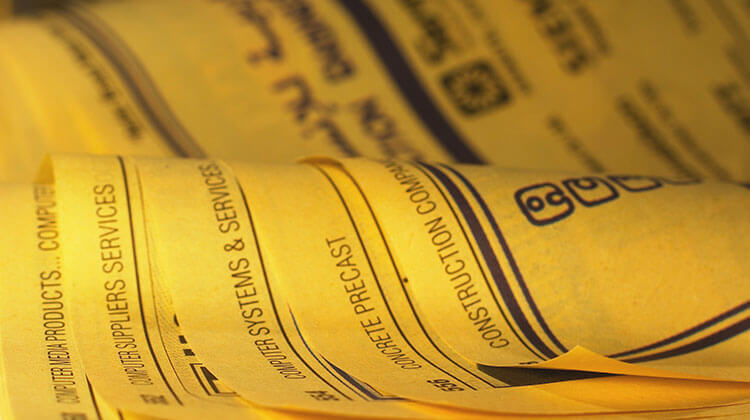 Google is the New Yellow Pages. Time to Think Differently
By: Tim Rayl
Investing the bulk of your marketing dollars in Google is the modern-day equivalent of buying a big expensive ad in the Yellow Pages.
Look at the data.
Only 2 in 10 people have a company in mind when they need home services such as appliance repair, pest control, lawn care, painting or house cleaning.
8 out of 10 people don't have a company in mind when they begin searching on Google.
You're missing out on a ton of business because they aren't searching specifically for you.
They aren't searching for you because they don't know you.
Instead, they're looking for companies in your business category.
And that's no different than how people used to use the Yellow Pages.
Back then, companies battled to be the first listing in the Yellow Pages with large, expensive color ads and company names like 'AAAA Carpet Cleaning'.
Sound familiar?
Instead of asking:
"How do I get to the top of the search engine results pages (SERPs)?"
Answer this:
"How can I find and engage those 8 out of 10 people before they search so that they know and remember me?"
Brand searches convert at a higher rate and cost less than category searches because people are searching for YOUR BUSINESS (like they did in the White Pages) and NOT just SOME BUSINESS (like they did in the Yellow Pages).
Winning companies find ways to connect with customers so that they are known, remembered, and sought after.
Businesses that are left behind fail to adapt. They do what they've always done and expect different results.
Many business owners have been duped into believing that achieving brand awareness is too expensive, too difficult to measure, and doesn't grow sales.
Those who are the first to recognize this fallacy will gain the competitive advantage.
Those who don't will always wonder why their competitors are a step ahead.
If you want to win more business, you need to think differently.
And fresh perspective is why home service companies choose SURGE℠ by Simple.
We jumpstart growth for companies like yours by finding and engaging profitable new customers quickly.
Why not set a 15-minute meeting with us to discuss your goals and challenges? You'll see some ways we help other companies, and together we'll decide whether to schedule a deeper conversation.