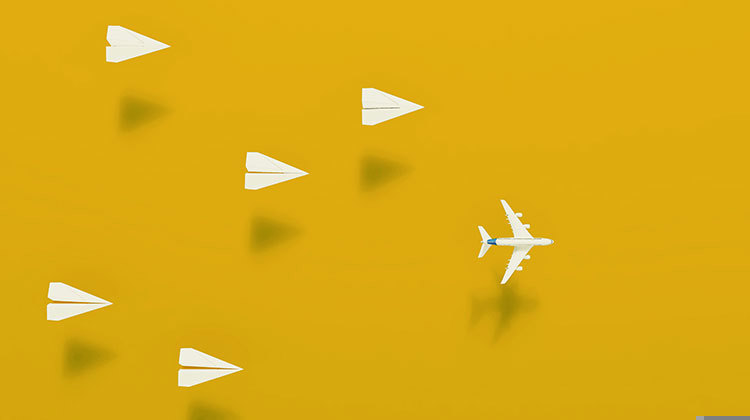 Experts are Afraid to Discuss These Problems with SEO
The main problem with search engine optimization (SEO) is that the big gains many companies were used to getting in the past are difficult to replicate in the present. This is because the search engine result pages (SERPs) have never been more competitive and SEO has never been more time and resource intensive.
Yet when 8 out of 10 people don't have a company in mind when they need a home service like tree removal, HVAC service, roofing, or plumbing, it's easy to see why so many of those businesses have made SEO such a large part of their marketing strategies.
Some marketers are afraid to discuss the saturation of this marketing channel and its diminishing returns because:
SEO is what they've always done. It's "safe".
It works, just not as well as before.
Doing something different is perceived to be risky.
Problems with Search Engine Optimization (SEO)
Your competitors have saturated the SERPs
Most companies believe their competitors in real life are the only competitors they face online. They fail to realize that online they face fierce competition from many more sources:
Direct competitors (local/regional)
Direct competitors (national)
Direct competitors (e.g., Angi, HomeAdvisor, Yelp, BBB, etc.)
Google's featured snippets or knowledge panels
Google ads
YouTube "how to" videos
How likely is it that you can keep up with competitors who have massive budgets and entire teams dedicated to technical SEO, on-page optimization, content creation, backlink building, and more?
Your position in the SERPs is eroding
62.41% of all Google searches get zero clicks. None. Nada. Zip. Zilch.
Where before those clicks would go to the webpage that occupied Position One, now Google answers those searches with featured snippets and knowledge panels. These rich results are informally known as "Position Zero" in the SERPs. In case you haven't noticed, the first organic search result now appears below the scroll in many searches.
According to research by Sistrix, the clickthrough rate (CTR) for Position One drops by an average of 5.3% when a featured snippet is present. That equates to an 18% decrease in the number of visits your website would get if you occupied Position One.
Position Zero is the latest battleground, and every single one of your competitors is fighting for it.
If you're in Position Zero already, how tough will it be to defend your position as competitors publish new content that's fresher, more in-depth, or better researched than yours?
If you aren't there now, how much time and effort will it take to put you in Position Zero?
You aren't alive beyond Position 5
If your website appears beyond the first five results on page one of the search results, you won't see enough traffic to make a difference in your business. That's because 70.4% of the clicks go to the first five positions in the search results, with Position One garnering 33.1% of them.
How difficult, costly, and time-consuming will it be to unseat your competitors who are entrenched in Positions 0 – 5?
You must create quality content constantly
So much of search engine optimization depends on the content you produce. Creating quality content is hard. Doing it consistently is even harder.
Some companies start by doing it themselves but find it's impossible to sustain because they don't have the resources internally to commit to consistently produce quality content.
Others outsource content creation to SEO agencies only to discover hidden costs like:
Time spent teaching the SEO firm's personnel about your industry, your company, and your value proposition (and doing it again each time there is turnover within the SEO team).
Resources committed to iterative reviews to ensure content is accurate, adds value to your target audience, and effectively represents your brand (and providing feedback and education to course correct each time it's not accurate, adding value, or representing you well).
Time committed to verifying that changes the SEO firm made to your website were done properly (and communicating any errors, broken functionality, anything missed, then rechecking to ensure resolution).
You can't afford to let content creation be out of sight, out of mind because several of Google's most recent updates to their algorithm reward websites that constantly add value to searchers (authoritative, in-depth content, positive user experience) and penalizes websites that churn out low quality content solely to gain position in the search results.
How damaging would it be for your prospective customers to discover content you published that's inaccurate, full of grammatical or spelling errors, doesn't add value, or misaligned with your brand voice or company values?
SEO content ≠ Thought leadership
You may be shocked to learn that some SEO companies believe creating content that establishes your thought leadership is not the same as creating content for SEO.
It's surprising (and disappointing) because Google has published a clear definition of quality content: E-A-T (Expertise, Authoritativeness, and Trustworthiness). Content produced for the purpose of demonstrating thought leadership naturally bolsters your search rankings because it aligns with E-A-T.
Content created to appeal to search engines (rather than customers) uses an attractive title and description to get clicks, and then fails in the main content to deliver what was promised to your potential customers who click through. Those prospects quickly leave your site with a negative impression of your brand because they feel they were deceived by the title and description they saw in the search results. Ouch.
How likely is it that you will recover those potential new customers from such a nasty first experience with your brand?
Why SEO experts don't discuss these problems
Search engine optimization represents just one component of a profitable marketing strategy. From a technology adoption lifecycle perspective, even the laggards have adopted SEO, but some SEO experts are afraid to address these problems because the solution is disruptive and lies beyond search engine optimization.
Conclusion
Search engine optimization has become a core part of modern marketing because it can be effective. But let's face it – what worked in the past doesn't work as well or in the same way in the present and future.
Businesses who are tired of losing to competitors need to try a different approach.
And fresh perspective is why people choose Simple.
We jumpstart growth for companies like yours by finding and engaging profitable new customers quickly using the latest innovations in marketing.
Why not book a 15-minute meeting with us to discuss your objectives and unique challenges? You'll see some ways we help other businesses, and then together we can decide if it makes sense to set up a deeper conversation.