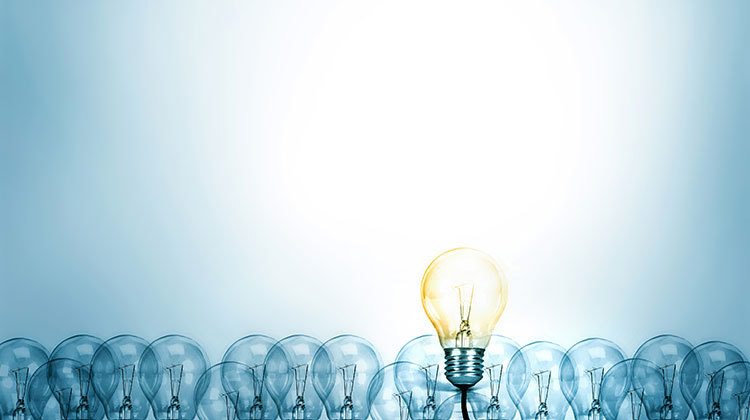 73 cost cutting ideas for business cost reduction
By: Tim Rayl
Business cost reduction is a force multiplier on your cash flow. If you don't know where to begin cutting costs, we've compiled a list of 73 cost cutting ideas to help you reduce expenses and improve profitability. But first, let's look at three common business mistakes you must avoid.
Avoid Fatal Mistakes When Cost Cutting
Reducing or eliminating your sales team
Reducing or eliminating your marketing budget
Reducing or eliminating systems or technology that make your operation more efficient
Too often companies make fatal mistakes when cost cutting. They grow frustrated with weak sales numbers and a marketing plan that they don't feel is working so they fire salespeople and gut the marketing budget. This is shortsighted because they are shutting down their primary source of cash flow. A properly executed marketing strategy generates quality prospects for salespeople. Competent salespeople generate new revenue by converting prospects into customers.
You must protect your investment in profit generators wherever and whenever possible. Here are some ideas to get you started.
73 Cost Cutting Ideas
Below are 73 areas where you can identify cost savings. As you read through the list, pause for a few moments at each cost cutting idea and ask yourself if there is something you can do at this moment to reduce your expenses. The key is to consider all possible alternatives. For example, could you obtain a higher level of service and reduce expenses by utilizing a Professional Employer Organization (PEO) instead of insourcing Human Resources?
Payment Processing

Credit card processing
Debit card processing
EBT card processing
Gift/Loyalty card processing
Check processing (check guarantee/check conversion)
Online payment processing (electronic funds transfer, ACH)



Telecommunications

Local telephone lines
Local telephone features (Caller ID, Call Waiting, etc.)
Local calling costs (cost per minute)
IntraLATA calling costs
Directory Assistance call costs
Intrastate calling costs
Interstate calling costs
Toll Free number costs
Wireless telephone service plans
Internet access
Telecommunications systems maintenance service agreements



Information Technology

Managed network security costs
Network monitoring expenses
Network management expenses
Disaster recovery expenses
Remote IT support costs
Onsite IT support costs
Document scanning costs
Document printing costs
Outsourced scanning service costs
Document management service costs
Backfile scanning and conversion service expenses



Office Machines

Printers
Copiers
Scanners
Faxes
Toner
Paper
Office machine leasing costs
Office machine maintenance service agreement expenses



Business Insurance

Workers Compensation insurance
Health insurance
Professional Liability insurance
General Liability insurance
Property insurance
Directors and Officers insurance
Vehicle insurance
Wrongful Termination / Sexual Harassment insurance
Business Continuance insurance
Other specialized insurance



Human Resources

Employee Recruitment
Employee Training
Payroll Expense + Payroll Administration
Benefits + Benefits Administration



Retirement Plan Administration

Plan Administration
Tax Filings
Record Keeping
Investment Management



Finance & Accounting

Consolidate and or refinance business debt – work with community banks in your area. Also check out Superior California Economic Development's SBA refinance program
Evaluate the interest rates and fees associated with any business lines of credit
Evaluate the interest rates and fees of all business credit cards
Use business credit cards that provide a cash back reward on all purchases (and bonus rewards on purchases in certain categories) – rewards range between 1% and 5%
For customers that are chronically late payers, move them to online payment processing (EFT/ACH) or credit card payment. Decreasing the Days Sales Outstanding of your Accounts Receivable will have a substantial impact on your cash flow, plus, it will help you utilize less of your line of credit if you have one.
Contact your local Economic Development Center to investigate which local, state and federal tax credits and incentives your business may be eligible for



Marketing and Advertising

Work to continuously improve marketing effectiveness and marketing efficiency
Motivate happy, loyal customers to talk about your business online and offline
Partner with businesses that are complementary to yours and share the cost of advertising
Consider pay-for-performance advertising. In other words, you pay X whenever you receive a sale from that particular advertising vehicle or marketing tactic
Move hourly or salaried salespeople to a performance-driven compensation structure



Postage

Utilize a bulk mail permit
Evaluate using a mail house to print, sort and apply postage for bulk mailing
Switch to sending electronic invoices/statements instead of paper invoices/statements
Ditch the Pitney Bowes machine ASAP



Leverage Purchasing Power

Join or form a cooperative buying group to leverage purchasing power
Join free rewards programs
Make purchases less frequently so that you can buy in bulk and obtain volume discounts
Time purchases to take advantage of coupons and sales
A Simple Solution
While this list is helpful, it may be that you don't have the time to perform a thorough cost reduction analysis. You can engage our cost reduction consultants to take this burdensome action item off your "to do" list.